FAV BEFORE you download!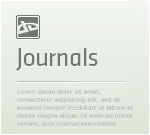 Updated Stock Usage RulesHow to Credit Me:
:bulletgreen: Creating a CLICKABLE link to my image in your description. This is not negotiable.
:bulletgreen: Comment on my stock image with the link to your deviation.
:bulletgreen: Comment on my profile ONLY when you can't find the stock you used to comment on it.

:bulletred: Do not note me with your deviation.
:bulletred: Do not comment on my profile with your deviation.
:bulletred: I will be very upset if I find out that my stok hasn't been credited.

Making Premade Backgrounds
:bulletgreen: My stock may be used to create pre-made backgrounds if specified in the image description.

Using my Premade Backgrounds


No horse or wolf manips without permission.


No line-art with this please.
Free non-commercial use, including dA prints and contests.
Unlimited commercial use 200


Sky:
[link]

Ground:
[link]

Fence:
[link]

Shed: Stock Upon Request, Personal Resources
Other deviations like this one:
This image consists of four parts. The ground was the base of the image and was taken from the image of a beach that was shot in Virginia Beach, Virginia in 2010. Second, the sky, was shot just up the road from my home where I like to take my camera walking with me. Lastly, the shed and the fence both came from images shot at Historic Yorktown near Colonial Williamsburg in Virginia. Hope you enjoy this one as much as I do!
If you particularly liked this image, you should check out the one that came before it:
[link]