Watch

FAV

BEFORE you download!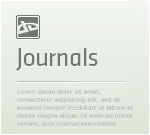 Updated Stock Usage RulesHow to Credit Me:
:bulletgreen: Creating a CLICKABLE link to my image in your description. This is not negotiable.
:bulletgreen: Comment on my stock image with the link to your deviation.
:bulletgreen: Comment on my profile ONLY when you can't find the stock you used to comment on it.

:bulletred: Do not note me with your deviation.
:bulletred: Do not comment on my profile with your deviation.
:bulletred: I will be very upset if I find out that my stok hasn't been credited.

Making Premade Backgrounds
:bulletgreen: My stock may be used to create pre-made backgrounds if specified in the image description.

Using my Premade Backgrounds




Free non-commercial use, including dA prints and contests.
Unlimited commercial use 50

Premade Backgrounds

Yes, you may use this stock in premades.


You must ask that those who use your premade credit me as well.



Fave

before you download!







Fave BEFORE you download!

Reply

I'm a nature lover, and this one is SO pretty!
Reply

Thanks!

I carry my camera with me when I go out walking, its heavy, but so worth it!
Reply

WoW, it sure does! I love it!!! Thanks for sharing it with me, and congrats on the DD!

Reply

Ohhhhhh so beautiful, amazing work with the light!!!
Reply

Work? What work? You know I don't work, lol. Anyways, thankies very much, all I did really was enhance the color with a gradient.

Reply

ohh man!
It's amazing!
I love these so much.

lol
and look, you have captured a star in this one!


Reply

Thanks so much!
Glad that you like it!
I adore sunsets

As for the star, I hadn't noticed actually, thank you for pointing that out

Reply